The continous automatic fiber laser welding machine selects all fiber structure fiber laser as the core. This type of laser has high electro-optic conversion efficiency, long service life, and is a low consumption, high-energy and high-quality laser.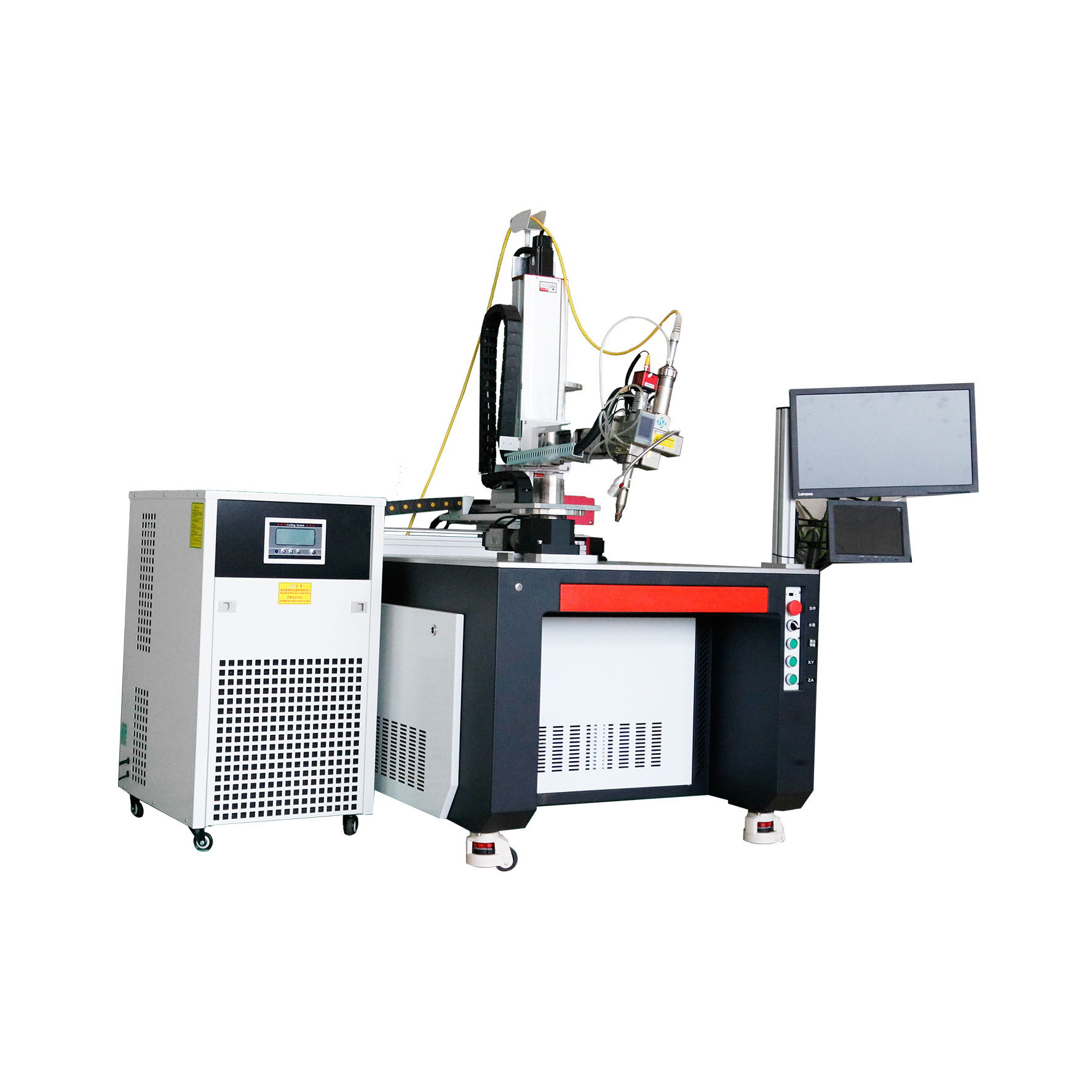 Fiber laser welding machine can freely combine various configurations according to customer requirements
to meet processing requirements. Due to its excellent beam quality and high laser power, it can help customers obtain, the best welding effect and high production efficiency.
This special continuous fiber laser welding machine is a laser welding equipment specialized in traditional
hardware, new energy and other industries. The utility model has the advantages of high power peak, good beam quality, thin light spot, flexible installation, etc. The laser beam can realize different spot shapes, and can process different shaped spots at the same time. It can meet a variety of high demand welding effects, such as hybrid welding, and achieve precise and efficient welding.
Paramters:
Model
DC-LWF1000
DC-LWF1500
DC-LWF2000
Output power
1000W
1500W
2000W
Cable length
10M/15M
Power adjustment range
1% -100%
Frequency adjustment range
50-30000Hz
Duty cycle
1-100%
Welding head
Double pendulum welding system or single vertical type, point coil double
triangle 8-shaped multiple modes are free to choose
Welding depth
0. 5-2.0mm
0. 5-3.0mm
0.5 – 4.0mm
Positioning aiming
Indicating red light + inner and outer corners
Cooling method
Deionized water, water cooled
Environmental requirements
Storage temperature: -20°c~60°c; humidity: <70% / working temperature:
10°c~35°c; humidity: <70%
Full power consumption of the device
5.0kw
6.8kw
8.5kw
Power requirements
1 phase AC 220V 50HZ
3 phase AC 380V 50HZ
Application fields.
It is applicable to auto parts industry (such as
engine connection, oxygen sensor, relay, cylinder
gasket, small clutch, urea nozzle, etc.), battery
(such as battery seal, explosion-proof valve,
flipper, pole, sealing nail, etc.), sensor, capacitor
seal, optical communication shell, small motor, all
metal parts welding (penetration ≤ 2-2.5mm steel
parts, penetration ≤ 1.5-2mm aluminum parts)
Penetration welding of all metal accessories (steel
parts with penetration ≤ 1.5mm, aluminum parts
with penetration ≤ 0.8mm).