For small parts. the positioning is not easy done by hand.
Dingchuang Laser launches a new identifying&positioning fiber laser marking machine.
 As the small parts are hard to be positioned and marked by hand
The machine adopts a 5 Megapixel coaxial CCD camera can realize automatic identifying and positioning for marking
It will enlarge the marking area,identify the shape and marking area of the object in the software,and achieve high positioning accuracy.
The CCD Camera Visual Position laser marking machine
IC chips, circuit boards, resistors
metal buttons
more suitable for the parts which is not possible for positioning by hand.
Product Features 
Automatically CCD positioning and identifying
With new developed CCD visual system
It greatly increase the productivity and simplify the process of production.Itwork with conveyor belt for production lines which has high requirement for speed and precision.
2. CCD camera with 5-megapixel. High resolution, and clearly capture the feature points in real time.
3. Beautiful appearance, compact structure. Rotary system is optional item.
4. No consumables and wearing parts.
5. CCD camera software supports win7 32-bit and 64-bit computer systems.
6. The industrial laser marking machine supports AI, BMP, DST, DWG, DXF, DXP, LAS, PLT and other graphic formats
This CCD Camera visual positioning laser marking system has three positioning systems: coaxial, pseudo-coaxial and paraxial.
and the accuracy is optional. It can be equipped with Fiber laser marking machine
UV laser marking machine and CO2 laser marking machine equipment. It can be used for static desktop marking or automatic marking with assembly line.
Technical Parameters
Name
 CCD Camera
Visual positioning  laser marking machine
Lasers
Fiber laser/CO2/UV
Laser wavelength
1064nm/355nm
Marking speed
≤7000mm/s (adjustable)
Position system
CCD
Position accuracy
±0.02 mm
Position time
200ms
Marking depth
0-5mm
Camera system
Single CCD camera position/dual CCD camera position
Processing Contents
Vector graphics, text, barcode, QR code, etc.
Power supply and work temperature
AC 220V/10A/50Hz,temperature 10℃~40℃
Sample Show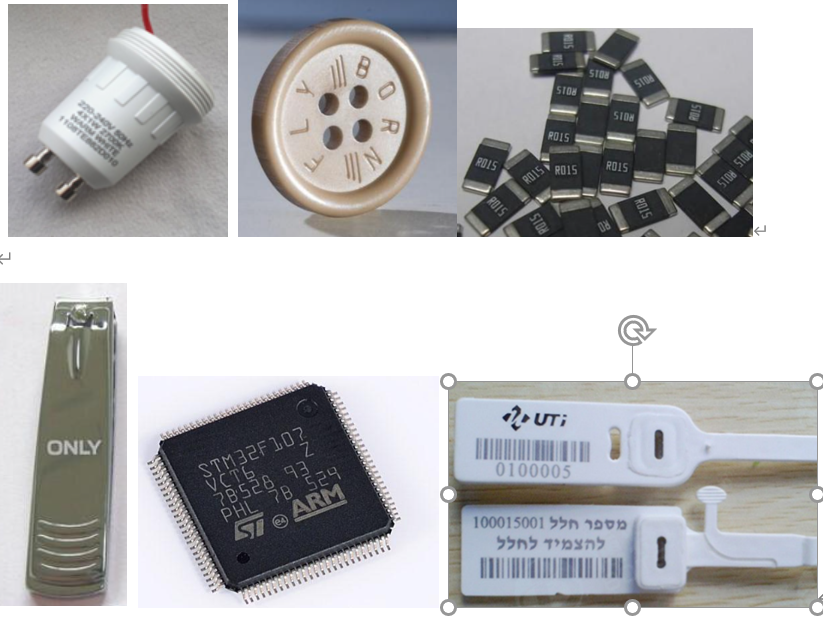 Application area
3C industry,auto industry
medical equipments
electronic components
IT industry
hardware industry
precision apparatuses
crafts
high-low-voltage appliances