Handheld Fiber laser welding machine
Handheld Fiber laser welding machine is a laser welding equipment which couples the high energy laser beams into the optical fiber, after long-distance transmission, then transformed into parallel lights through collimating mirror to be focused on the work piece to implement the welding. The welding methods include vertical welding, parallel welding, stitch welding and so on.
Features
1.Speed is faster than the traditional welding speed by more than two times.
2.Smooth welding seam, without subsequent grinding, saving time and cost.
3.Easy operation, no need experience can do a good job.
4.power savings, processing costs are reduced
Technical Parameters
Name
Handheld Fiber Laser Welding Machine
Model#
DC-LFW1000H
DC-LFW1500H
DC-LFW2000H
Core parts
Max/Raycus/JPT fiber laser
DC laser welding head,DC handheld welding control system, wire feeder
Power
1000W
1500W
2000W
Fiber length
10m
Laser Wavelength
1080nm
Power adjustment range
1%-100%
Frequencey range
50-30000Hz
Shielding Gas
Argon,Nitrogen
Duty Ratio
1%-100%
Welding depth
0.5-2.0mm
0.5-3.0mm
0.5-4.0mm
Full Power Consumption
5.0KW
6.8KW
8.5KW
Welding mode
Dot, line, circle, double circle, triangle, 8 and so on
Cooling method
Built in water cooler
Size
1010*630*1120mm
Power supply and work temperature
Single phase AC 220V 50Hz
10-35℃
three-phase AC 380V 50Hz
10-35℃
Sample Show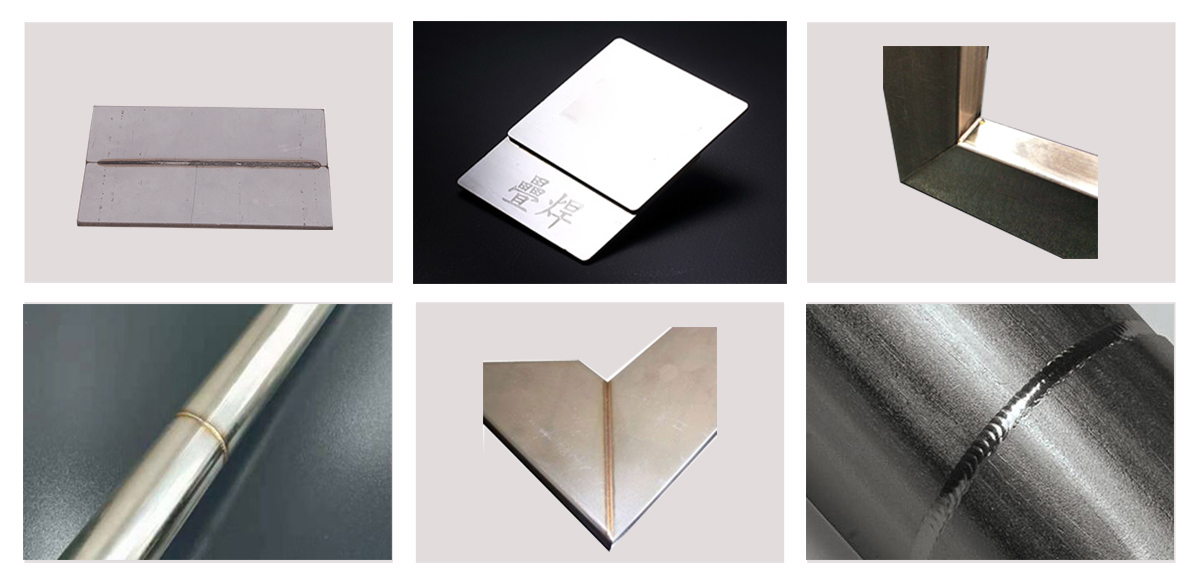 Application Area
Large and medium-sized sheet metal, cabinet, chassis, aluminum alloy doors and Windows frame, shelves, stairs, advertising words  
Stainless steel washbasin and other large parts of the inner Angle, outer Angle, joint distance spot welding, full welding.