Brief Introduction:
CCD visual positioning laser marking machine aims to solve the problem of
feeding difficulty, poor positioning and slow speed caused by irregular batch
and difficult design and manufacturing of marking fixture. It uses an external
camera to capture feature points in real time to solve the problem of CCD
camera marking. The system can feed materials at will, locate and mark
accurately, which greatly improves the marking efficiency.
Features:
1. The CCD camera positioning system is used to guide the laser marking. The
positioning is accurate. The marking products are placed at random, and
multiple products are automatically marked at one time;
2. The visual recognition accuracy can reach 0.01mm, with functions such as
missing print inspection, missing print alarm, and no repeated marking;
3. Multiple products can be placed at one time, at any position, at any angle and
in any shape, and the software can automatically identify them;
4. It can connect various types of manual production or automatic production
lines, and support high-precision visual positioning of one-way or two-way
assembly lines; Support single/dual vision camera;
5. The software can support multiple wavelength laser light sources [optical
fiber, ultraviolet, CO2], without consumables, with high accuracy and
efficiency, saving time, labor and cost;
6. Support the import/export of multiple original drawing file formats, reduce the
number of radium carving workers, and make the software easy to learn and
operate.
SSAMPESDWQ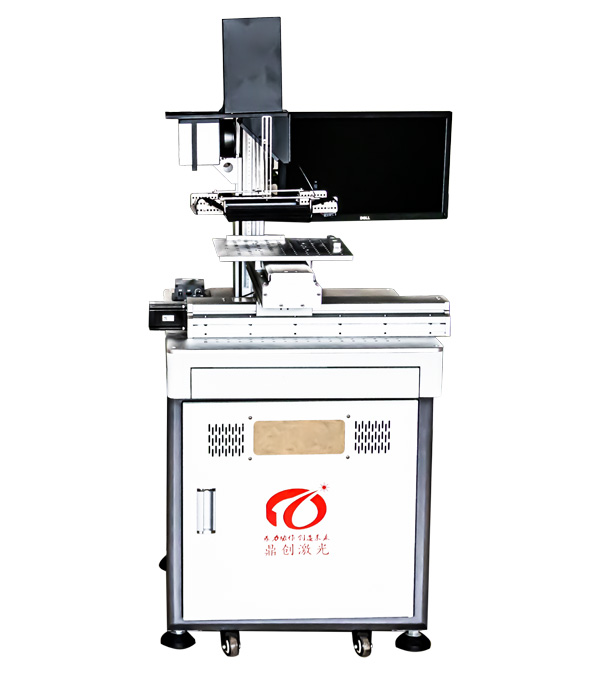 Sample Display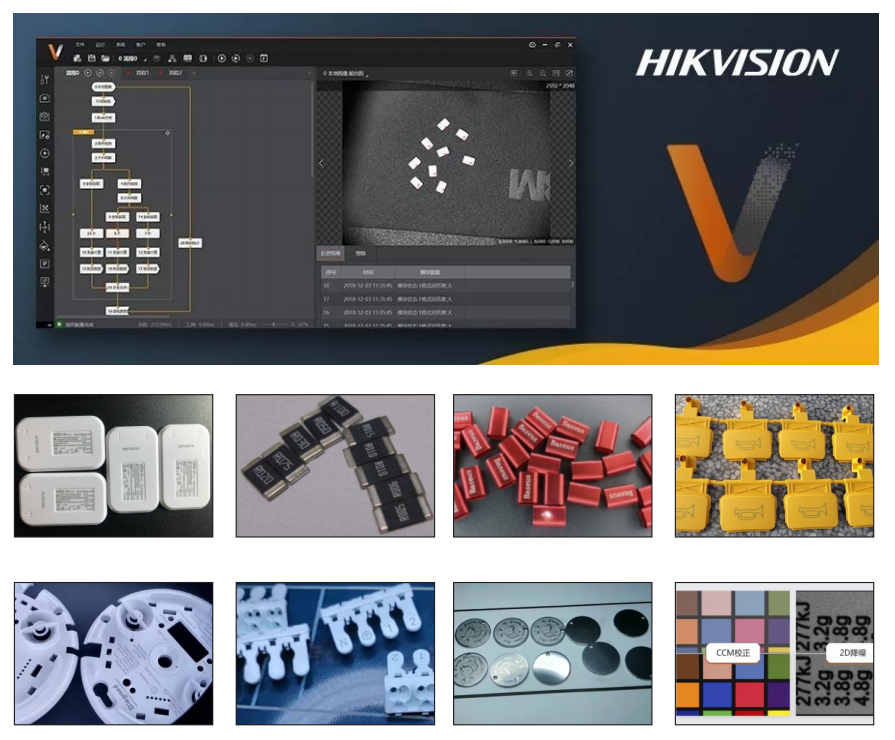 Advantages:
1. Traditional marking machines need to adjust the
position of the fixture to control the accuracy of marking.
The addition of visual positioning system makes the
marking accuracy no longer limited by the fixture.
2. The independent vision R&D system can select the
appropriate CCD camera, lens and light source
according to the project requirements, which can
effectively control the equipment cost.
3. Unique software algorithm, with high positioning
accuracy and fast response speed, can cooperate with
the conveyor belt to achieve full loading and marking.
4. Markup graphics support a variety of common content
formats, such as vector graphics, text, numbers, fills,
pictures, etc.
5. Strong universality, simple and clear operation
interface, easy to use, and no experience in visual
system control is required.
6. The image splicing function can meet the needs of a
wide range of laser products.
7. The template matching function can effectively
control whether the feed is mixed.