Brief Introduction:
DCLSF series optical fiber laser marking machine is a high-tech product integrating laser,
computer, automatic control and precision mechanical technology.The marking machine
adopts high-performance digital galvanometer scanning system, which is fast, accurate
and can work for a long time. It can be engraved on most metal materials and some nonmetallic materials such as silicon, rubber, epoxy, ceramics, marble and other materials or
make permanent anti-counterfeit marks that are difficult to copy (depending on the type
of laser).DCLSF series optical fiber laser marking machine has good laser optical mode
(M2<2), small size, stable and reliable operation, maintenance free, no water cooling
system, high electro-optical conversion efficiency and low energy consumption; Good
marking quality; Laser power and frequency are controlled by computer, which is easy to
realize automatic marking.The company provides special marking software based on
Windows platform. It can control the laser power and pulse frequency in real time. The
marking content can be text, graphics, pictures, serial numbers, barcodes and their
combinations, and can be directly input and edited in the special marking software, or
edited by AutoCAD or CorelDRAW and other graphic software, and the input and output
can be controlled by the computer.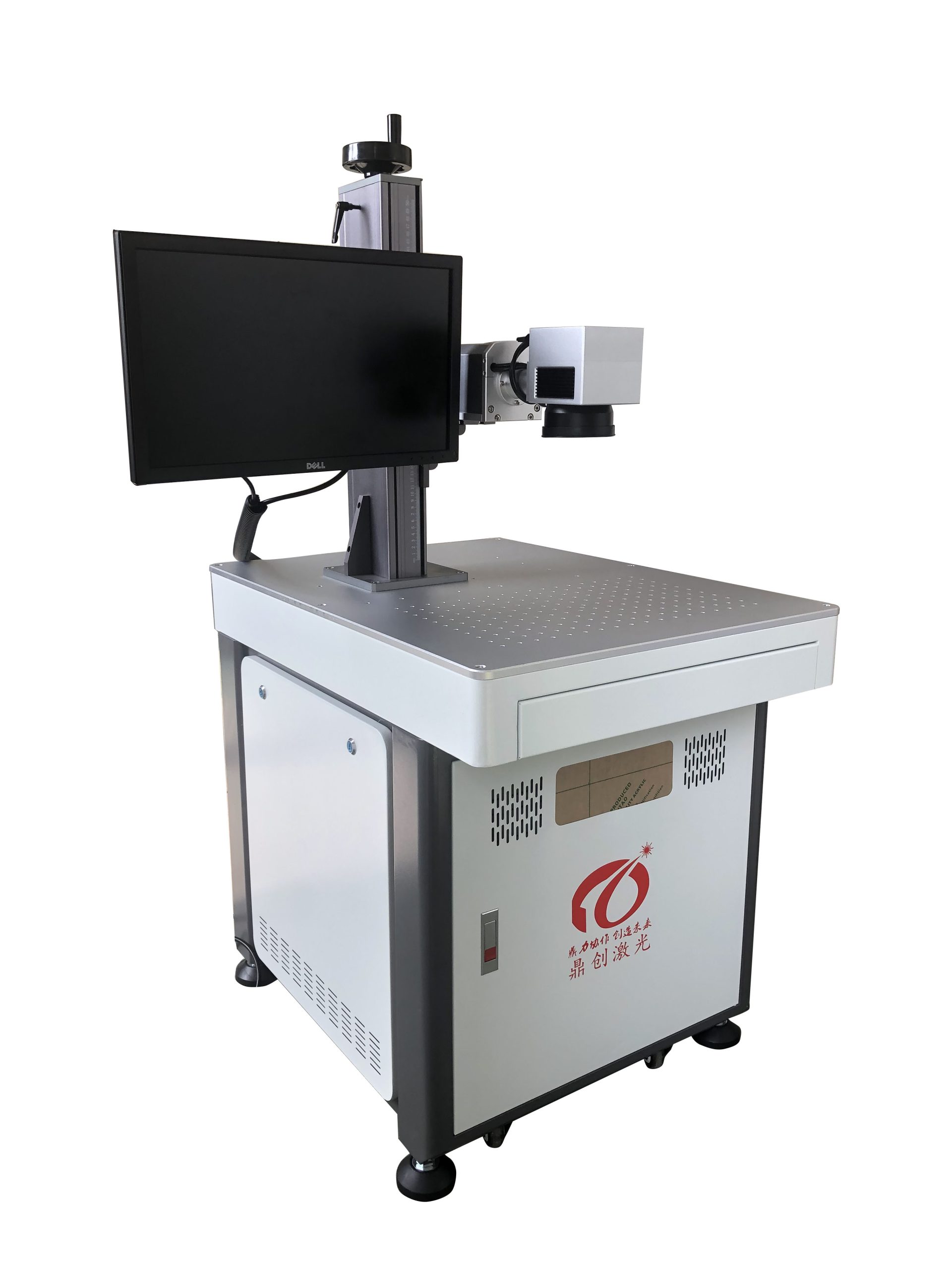 Sample Display: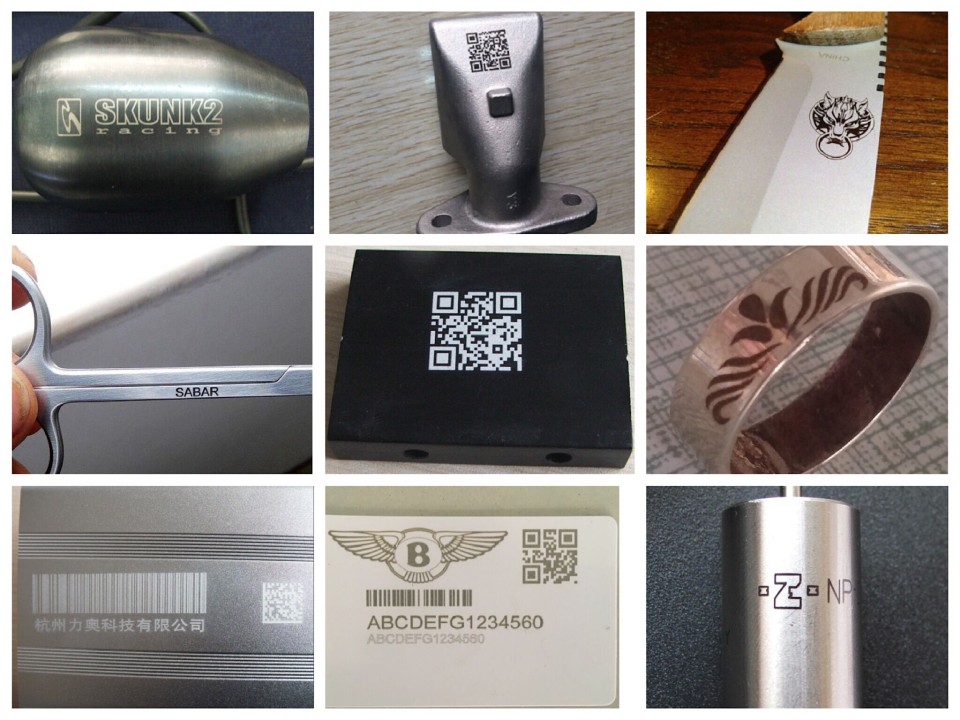 Specifications